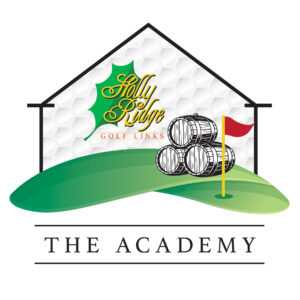 SUMMER CAMP SEASON IS ALMOST HERE!
Camp 1 – "Beat The Heat" (June 26-30th)

Outdoor activities in the morning followed by afternoon session in The Bunker / Sims!
Camp 2 – "Main Summer Camp" (July 10-14th)
Camp 3 – "Girls' Preseason Golf Camp" (July 31st – August 4th)
**ALL CAMPS WILL BE SCHEDULED FOR 8:30am to 4:30pm with a 30 minute lunch window between morning and afternoon time slots

8:30am – 12:15pm (morning slot)
Lunch & Drop-off / Pick-up for Half Day Campers (12:15pm – 12:45pm)
12:45pm – 4:30pm (afternoon slot)
PLEASE USE THE FOLLOWING LINKS FOR 2023 SUMMER CAMP REGISTRATION
FULL WEEK / ALL DAY CAMPS = $400
FULL WEEK / HALF DAY CAMPS = $250
SINGLE DAY / ALL DAY CAMP = $90
SINGLE DAY / HALF DAY CAMP = $55
$100 Registration Deposit Fee - Click the "Buy Now" button below
PLEASE USE THE LINK BELOW TO CUSTOMIZE YOUR CAMP EXPERIENCE!
PRIVATE LESSON - DON'T MISS OUT ON LAST CHANCE SUMMER SPECIAL RATES!
1-hour lesson = $90 (package of 5 = $425)
$80 (package of 5 = $375)
30-minute lesson = $60 (package of 5 = $275)
$50 (package of 5 = $225)
Junior lesson (45 minutes) = $60 (package of 5 = $275)
$50 (package of 5 = $225)
On-course Playing Lesson = $200
$175
To schedule a private lesson(s), please contact Robert Faub @ 336-202-4786